Music production at Sound Endeavors is multi-faceted. The Sound Endeavors studio offers original music for a variety of different venues and this often involves the production of music at the Sound Endeavors studio. As well, there is a focus upon education for students studying at Sound Endeavors.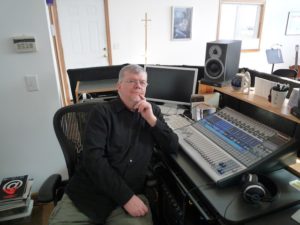 Owner and composer Richard Jordan Smoot has created and completed production of music for many traditional mediums including orchestras, chamber ensembles and soloists, as well as works involving the latest digital technology. Past production projects have included mastering for The Columbus Symphony Orchestra's gala demo CD with Barbara Cook as well as original music for a promotional video for The Ohio State University World Media and Culture Center, a video which was broadcast nationally on the ESPN II network. Recent recording projects include a recording for a festival submission by cellist, Cora Kuyvenhoven of the Pro Musica Chamber Orchestra. Smoot's new compact disc, Seize The Day: Quartets By Richard Jordan Smoot was released in February, 2017 and can be purchased at CD Baby. This recording features world-renown clarinetist, Richard Stoltzman along with Carpe Diem String Quartet.
__________________________________________________________________________
Here are some areas where Sound Endeavors, LLC may be of service:
*Demos and submission materials for college applications, festivals and competition. 
*Original music for your video or other project, including special events.
*Original music for you as a performer or your performing group.
*Services as producer or consultant for your audio or creative project
Sound Endeavors works with state-of-the-art hardware and software, including Digital Performer, MachFive 3, Finale, Final Cut Studio,  MAX/MSP, BIAS PEAK and more. Additionally, composer Richard Smoot offers his production expertise for songwriters and composers who wish to develop an audio project and bring it to completion.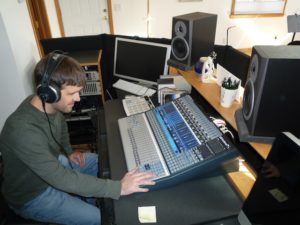 Audio rates are available upon request and usually a bid is provided for larger projects. Please note that all are services are provided at the Sound Endeavors studio.  Please be advised that Sound Endeavors is not a general-purpose recording studio and that recording services are generally a part of specific projects that are in accordance with studio capabilities.